M AX is the most powerful layout system for any size IC -- Able to load, view and edit designs of more than one trillion (1,000,000,000,000) devices in real time.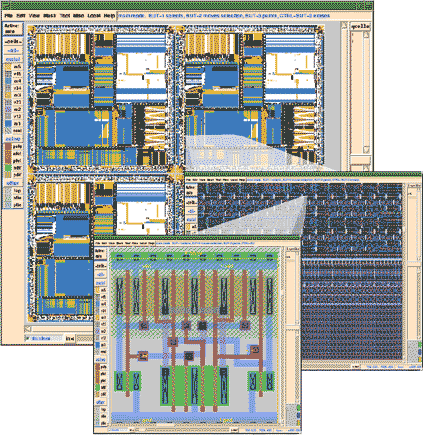 MAX is the fastest Layout System on the planet. Recent benchmarks have proven MAX to be 50X faster in displaying physical layout data.
Whether you need full-custom layout, schematic-driven layout, chip assembly, 3D stacked design, or the ability to write your own generators, MAX Layout Editors are the tools to choose for you physical design needs.
All MAX Layout tools offer 3-D viewing of layout. In addition, MAX-3D enables production of complete 3-D desgins usgin TSV (Through-Silicon Via) wafer stacking.
All MAX Layout tools offer interoperability with other IC design tools via support for both OpenAccess and IPL programs.