SUE SoC Design Manager
Manage Your Design with SUE
Everything Needed to Manage Today's SoC Design Flow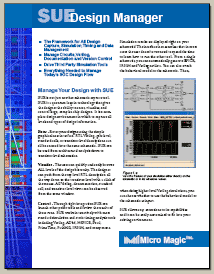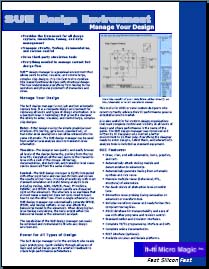 PDF
The Framework for all design capture, simulation, timaing and data management
Manage circuits, verilog, documentation, and version control
Fast and effective schematic capture tool
Supports Industry Standard File Formats
Drives Most Verilog and SPICE Simulators
---
Manage your SoC Design with SUE
SUE combines schematic capture and verification with control of Verilog blocks, timing models, standard cell libraries and documentation. SUE is useful from an architectural level to plan your design, and manage the design process.
Provides an architectural overview of your design.
Fully hierarchical, SUE can drill down to gate-level or transistor level detail of any block.
An example DPC-SUE Design Flow for synthesis, timing and place-and-route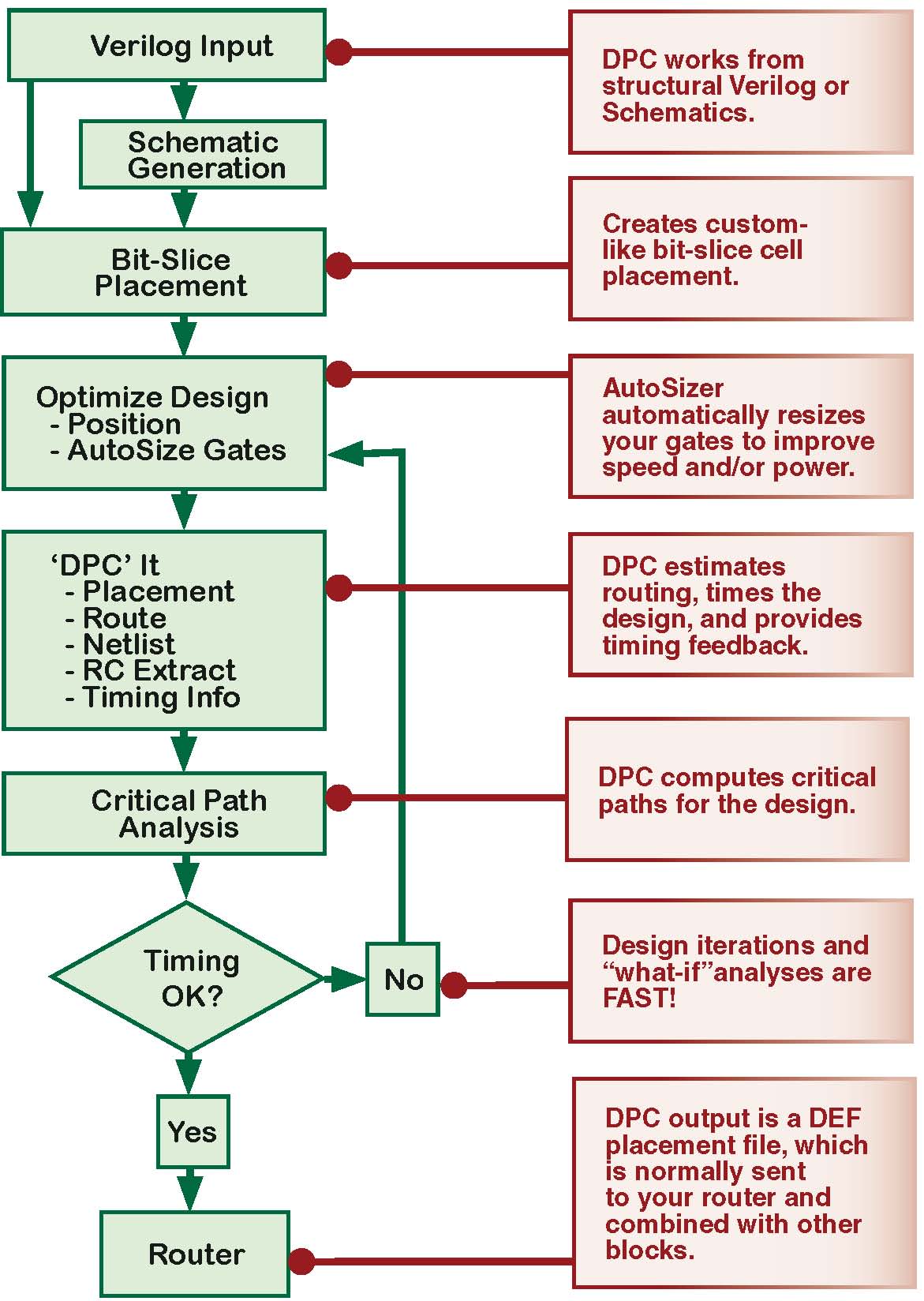 Enlarge
Structural Verilog is imported and automatically arranged as a schematic.
Enter your designs quickly with the simple graphical user interface.
Here, a sample MMI Tools 3D Design Flow, seamlessly integrated with other point tools you already use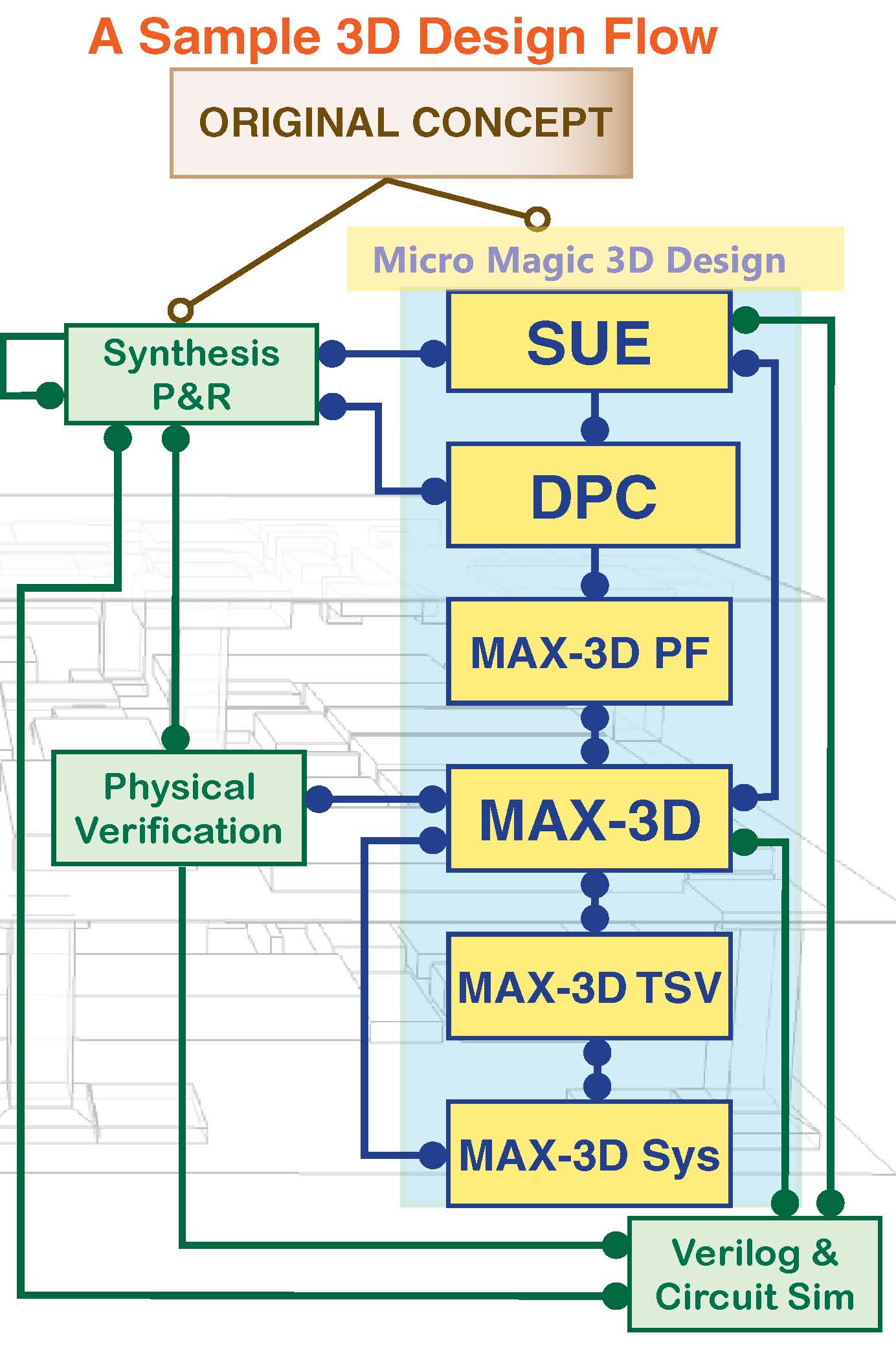 Enlarge
---